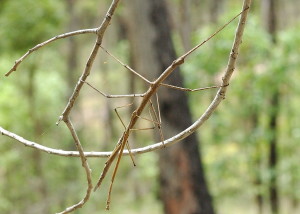 Mara is the greatest predator of all.
This beast, as I described it in the Dharmakaya Sutra, literally lives and grows on the power of a divided and misdirected Spirit; the latter being one most beautiful jewel. One that against all better knowledge and judgment, due to a singular desire and decision to descend  into the grosser consciousness field of the senses, becomes entrapped by Mara's realms. Trapped it falls asleep and suddenly finds itself in a state of amnesia, becoming doubtful, confused and uncertain about its own true nature.
If you applied this relation within the divided and dialectical states of a dreaming Spirit, of which one is false and the other true (dharma), you would get an inverse curve where the more confused, undisciplined and divided Spirit becomes (in terms of focusing on itself and nothing else), the lesser awakening power (bodhi) it produces .
Likewise, on an inverse level, Mara gains more power from your diminished Spirit, to confuse, divide (manipulate) and present incalculable patterns/images; all aimed to divide and conquer Spirit into submission and rebirth in a myriad realms of heavens and hells.
In order to stay invisible to this evil predator, Spirit (your innermost pure will), has to become somewhat of a "spiritual" phasmid[1]. This of course, until the conception of the bodhichild is complete, and it possesses enough bodhi-power (produced by its direct access to prajna or intuitive instantaneous noble wisdom) as to become impervious to Mara, and the trickery this evil beast has to offer those of lesser abilities (prithajhana).
The Buddha, in its infinite wisdom devised a certain set of exercises and rules for the lesser able, upaya aimed to tame their own external beast from the pure will within (Spirit), keep it calm and docile until awakening was at hand and the bodhi-child one day decided to put aside all games and desires of the world, focusing on the things that mattered most; thus offering its own light of the supreme Dharma to all needing and oppressed souls, dwelling in the world of darkness and despair.
Gate, gate,
Paragate,
Parasam gate,
Bodhi-Svaha.
Tozen
[1] A rare south american insect that disguises itself as a stick in order to confuse its predators.