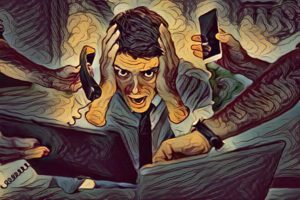 When amidst companions one is approached with requests
in the house, and where one stands, walks or wanders.
Seeking independence which is undesired by others,
one should live alone, like the horn of a rhinoceros.
Interruptions are the assassins of spiritual repose. Coming from every which way the one seeking an independent spirit is mauled at every opportunity, afterwards being left to recover from the assaults which always drains one's vital energies. Some intrusions of the Recollective Resolve are unavoidable, like certain familial responsibilities. If I may, allow me to note my own ongoing situation.
My mother has been afflicted with the dreaded Alzheimer's disease since 2012. Her present state has left her no better than a vegetable. Once a week, on a Saturday, she is transported from the Nursing Home to my father's house where we as children meet consistently at such time to support my equally aged and ailing father who turned 87 this past Thursday. Hence, this is the appointed time away from my urban hermit existence to be present to ongoing family concerns. Saturdays are thereby designated as such. But I also need to note that at such times I need to be cautious not to be overly drawn into other family member's issues which can readily, if one allows them to do so, detract from the eremitical hermit's main task of cultivating one's own spirit. This is not meant to be a callous remark. I recollect writing in the Lankavatarian Book of the Dead series how my own spiritual path reflects that of ancient Taoists wherein they state that one ought to embrace familial and social commitments (like my own embrace of the duties of the exoteric church) when they are young, but that when they reach middle-age and beyond (I'm now retired at 61 due to ongoing health issues) the "inner-path" (or inner-light) needs to become the primary focus. During those years of active ministry spanning a 30-year career, I actually baptized, married, and buried over half of my family members. My association with Tozen and his teachings began in late 1999 and throughout the ensuing years I had to balance my new found spiritual freedom in Tathagata-garbha Unborn Mind Zen with my Church responsibilities, which in later years also included a Pastorship. I will not mince words in stating that the inner and outer struggle between these two spiritual paths were a drain on me physically and mentally, but the stronger of the two won out in late 2011 and subsequently I have been free to live my authentic-spiritual lifestyle since retiring from the Church. Being disabled does have its drawbacks since I live alone and have to attend to the shopping and cleaning and washing and attending to the needs of my two Tonkinese Cats by feeding and daily cleaning out their litter-box , ect., all the while being disabled as everything takes twice the time-frame to complete. I love my two cats, but there are times when I am interrupted by them at inopportune times, like being in meditation. The arrival of my new Hermitage outside my main residence in August has been a godsend since it has afforded me the opportunity of being totally alone and sheltered from any outside disturbances.
Whatever your own living situation may be, if you are in earnest about progressing in spiritual health and freedom then you need to assess those ongoing disturbances in your own life and those which need to be curtailed lest you fail to responsibly take ownership over your spiritual-life and destiny. Today's verse is very clear: if you don't assert your spiritual independence then outside events will continue to dictate and determine the rest of your time-frame here on earth. Time is short. One knows not when the bell will toll, thus it is of vital import to seriously be about your practice lest another diurnal round of samsara springs upon you unawares. Be continually mindful and ready. Libera!