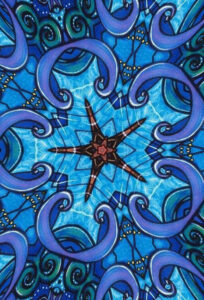 DISCOURSE FOUR
On the simplicity of Contemplation;
It can neither be acquired through
The intellect nor by imagination
In order that you do not err in this endeavor, or misconstrue it as something it is not, I shall relay something of its true nature to the best of my ability.
Contemplation does not require a great amount of time; in fact, it is the shortest work that one can imagine. It's as brief as a split-second, something that is considered by philosophers as the smallest particle of time itself. Because of its littleness it is barely perceivable. Concerning this understanding it is written that, "Of all the time given to you, you will be asked how you spent quality time with the Unborn Lord." Beware, you will be held accountable for how you undertake given those quality moments of your lifespan. To be human is the greatest gift possible, for you will not be given such an opportunity again in millions of lifetimes. It is a matter of the working power of your soul—namely your will.
It is for this reason that whoever is reshaped by the ordinances of one's rightly observed will that one can taste nirvana itself in this very life. Do you comprehend now why you have been called to this work? You were made for contemplation, and all of creation rejoices in your noble efforts to realize it completely. When contemplation is not adhered to, then one becomes alien to the beauty of their own Self-nature. Adhering to it, one enters into communion with the Tathagatas themselves.
Hence, be attentive to time and use it wisely. Yet, you hesitate saying, "How can I possibly accomplish this? I'm older now but no wiser. I have seldom paid attention to what has occurred in the past; in fact, how can I possibly make amends now, when instead, my past actions have already reinforced the curse of karma upon my spirit. I am eternally doomed to repeat what was unwisely spent. Please help me for the sake of the Blessed One."
It is most wise that you say "for the sake of the Blessed One," for it is IN HIS SPIRIT that you shall find liberation. IT has indeed been the power over time and timeless deeds. By remaining faithful you will enter into fellowship with all the Buddhas and Bodhisattvas in all ten directions. Their friends shall be your companions; by companions I mean Arya Tara, Who is the very Primordial Mother of the Buddhas themselves; through her grace you will find strength and the ability to walk hand in hand with all the Bodhisattvas like the Compassionate Avalokiteśvara and the Noble Mañjuśrī who will fill you with holy prajñā (wisdom).
Therefore, pay close attention and devoutly discern and undividedly attend to the work of Contemplation and the marvelous ways it will interact with your own spirit and mind. If it is to be genuine IT will suddenly come upon you like a Divine Spark descending from the heavens. It will be wonderful to behold just how many of these divine stirrings will occur in just one measure of time to the one who is faithfully beholden to this work. Let no-thing persuade you otherwise. If by chance some created care should suddenly assail you in your task, fear not because in your resolute determination you will be empowered to disregard it and return to your holy work.
Now we must attend to the difference between Contemplation and the counterfeits that mar your advancement—daydreaming, fantasies, or other false imaginations. Many of these occurrences occur due to an insipid spirit, but moreover they can be induced by Mara the evil one; the outcome is always the same, untamed arrogance at the expense of diligent study and Right Contemplation that is born of a temperate spirit. Indeed, if not tempered in such manner, then the adept places oneself in serious spiritual jeopardy. So for the love of the Blessed One, take prudent care in your spiritual exercises, thus never allowing a false imagination to run amok and hence ruin your hard won cultivation.
By all means, never become confused. When I refer to "darkness" or a "cloud", I'm not implying to some form of phenomena that will cloud your mind, but rather an "absence of knowing." Whatever you may have formally known is now alien and dark to you, because you can no longer envision them through spiritual eyes. Hence, IT is known as a "Cloud of Unknowing", one that is betwixt you and the Unborn Lord.
split-second: The ME word is athomus. It represents the smallest measure of time in the medieval world—literally, 15/94ths of a second! According to the philologist Charles Du Cange (1610–88), there are 22,560 such "atoms" in an hour (Hodgson, 186). Contemplation takes only a moment: "Infinity is present in that which is indivisibly finite" (Cowan, 22).
Julian, Fr. John. The Complete Cloud of Unknowing: with The Letter of Privy of Counsel . Paraclete Press. Kindle Edition.
littleness: In reference to a saying by Julian (or Juliana) of Norwich (1343 – after 1416), "The littleness of creation"
time: all of these references concerning time are well known to Buddhists, because if spent unwisely then this present go-around on the diurnal wheel of samsara can be repeated again and again, and not always spent as a human being. Indeed, it's a precious gift to be human and one must make the most of it in this present incarnation in order to become liberated.
Also, what is meant by the accounting for time on the last day does not concern the amount of time lost, but rather the "quality of time spent". From Eric Graff's thesis, The transmission and reception of the Cloud of Unknowing and the works of the Cloud-Courpus:
The account of our 'dispensing of time' on the last day will not be an aggregation of the good moments weighed against the bad; instead, the Cloud-author suggests, the value will turn on the existential quality of our time. In such reckoning, the sequence of atomic moments will have no meaning and will be replaced by a priority in relation to the individual and immeasurable moments of 'one-ing'. The Cloud-author's meditation in chapter four thus depends on a radical shift of meaning in the simple term 'time'. It also implies a change in our way of thinking about the spiritual life.
Recollect also that in the Unborn time itself doesn't exist. Thus, in reality ITs Contemplation is the factor that's paramount here: IT does the Contemplation in you, wherein 0-amount of time=the 'one-ing' string of infinity.
I'm older now: in the original text it is 24 years of age, something that I discussed in an earlier blog about how I was the same age when I was first introduced to The Cloud. Here, I wanted to make it all-inclusive for the benefit of our readership.
Arya Tara: In Unborn Mind Zen she is the equivalent of the Virgin Mary.
Imagination run amok: this same caveat is issued in the Lankavatara Sutra, wherein imagination gives birth to a confused state of mind.
Spiritual eyes: now seeing with the eyes of the Buddhas, or the eye of transcendent wisdom. As such, it is only concerned with the higher realities of the Tathagatas and can no longer worry or be involved with the affairs of the lower bhumis; in time they even stop being aware of them. This is in no way being callous concerning the lower affairs, IT is just the Reality of the Dharmadhatu—samsara just dissolves away.
COPYRIGHT 2021