Archive for December, 2017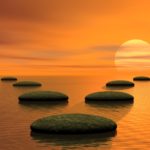 Please share what you have, so I may quench this thirst. The well is over there. Why don´t you taste the water yourself? Where? I cannot see it. Something is obviously in the way obscuring the view. How do I remove it? It is not real. You cannot remove what is not real, the very act itself would be unreal and spiritually injurious. Like trying to fill a bottomless bucket with water. Why not bring yourself straight through it? Something brought this sack of bones and desperate ideas
Read more [...]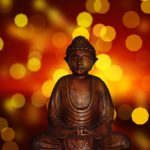 Reflecting back upon the introductory blog from this series, along with the analysis of the Self from contemporary scholars like Dr. Tony Page and Dr. Chris Jones, the other salient construct revolved around Shimoda Masahiro's hypothesis that the early stupa-based communities discovered the "hidden Buddha Nature" best in context of a sutra-based formulation. This construct indicated that the primary catalyst for such a shift was sparked by the early dharmakathika, or (Dharma masters). At
Read more [...]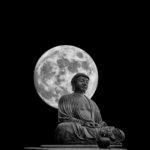 The Mahāparinirvāṇasūtra makes excellent use of parables in order to construct analogies as to the True Buddha Nature. The Moon Parable stands out in analogizing how the cycles of the Moon reflect the perennial nature of the Tathagata. Chapter 15: The Moon Parable (Charles Patton translation): The Buddha told Kasyapa, "It is just like when people see the moon not appear and say 'The moon has disappeared!' and think that it has disappeared. Yet, the moon's nature really has not disappeared.
Read more [...]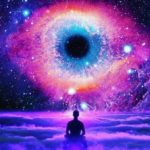 Number Twelve is the flagship chapter for the Mahāparinirvāṇasūtra; it further details the True Nature of the Self and then highlights its salvific context as, "After hearing this sutra one thereupon understands that all living beings possess Buddha-nature, and this is the reason why I expound the Mahāparinirvāṇasūtra." Chapter 12: On the Nature of the Tathagata (Yamamoto-Page translation): Kasyapa said to the Buddha: "O World-Honoured One! Is there Self in the 25 existences
Read more [...]
Chapter Ten: On the Four Truths There's an interesting copy of this chapter translated by Charles Patton found on the old Dark Zen website. The notable difference from other copies concerns the line, "That which is called [the sufferer] is not called the noble truth of suffering." The translation otherwise found says "That which is called [suffering]." Whatever the reason was for the change, it fits in perfectly with the main thrust of the chapter as "the origin of the one who suffers".
Read more [...]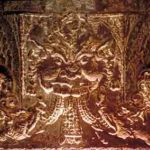 Chapter Nine: On Good and Evil (Mark L. Blum translation): As a carry-over from the last chapter, Kāśyapa inquires from the Blessed One as to whether or not one should continue to depend upon and find refuge in the āryapudgala during his absence. The Buddha responds in the affirmative, stating that they counteract the powers of the evil one: Over seven hundred years after my parinirvāṇa this Māra Pāpīyas will gradually bring about a collapse of my true-dharma. Like a hunter
Read more [...]
Chapter Eight: The Four Dependables (Mark L. Blum translation): The Buddha said: Good man, within this Subtle Sutra of the Great Nirvana there are four kinds of people who capably protect the true-dharma, promote the true-dharma, and keep the true-dharma in their thoughts. They bring much in the way of blessings and mercy to the world, for they are supports for the world, [sources of] tranquil bliss for humans and gods alike. This passage is describing the four well-known types of
Read more [...]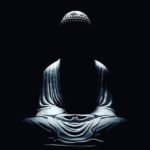 At the beginning of Part II of Chapter Seven a discussion arises as to the exact nature of "the hidden treasury". The Real Treasury of the Tathagatas was covered in Chapter Three with the quote from Zen Master Keizan's Transmission of Light: "I have the treasury of the eye of truth, the ineffable mind of nirvana." The Blessed One explains to Kāśyapa the inner-core of this realization: Chapter Seven: Part Two (Mark L. Blum translation): Good man, if a man was physically disabled,
Read more [...]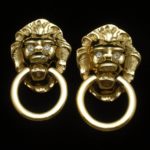 Chapter Seven is a vast potpourri covering more ethical and proper propriety (right choice of meat and wine) issues for both monks and laity, but the real meat of this interval revolves around the Nature of the Tathagata, in particular in terms of permanency, spectacular prowess at transformational abilities, and how nirvanic Tathagatahood constitutes liberation. The Yamamoto-Page translation lumps them altogether as one-chapter, whereas the Blum translation (wisely so) bifurcates them into separate
Read more [...]
Although brief in length, Chapter Six on the Virtue of the Name is nonetheless expansive and bold in execution in terms of bringing home the message and import of the Mahāparinirvāṇasūtra. It even makes the bold proclamation that it's consequential weight far and above transcends the significance of any other sutra. Chapter Six: On the Virtue of the Name (Yamamoto-Page translation): Then the Tathagata spoke again to Kasyapa: "O good man! You should now uphold all the words, chapters,
Read more [...]